Marine Services
ClaimsPro's Marine Services Division is comprised of a dedicated team of highly experienced senior marine surveyors and claim experts, exclusively focused on providing specialized claims services to the marine industry across Canada and internationally.
We understand marine claims require urgent attendance, and our regional teams are equipped to give relevant insight while responding quickly to assist in settling a claim. Our proven workflow processes, methodologies, and proprietary claims technology platform, iAdjust™, ensure claim progression and reduced file lifecycle. At the same time, we provide clients with real-time 24/7 access to claim information when and where they need it. We even customize claims procedures and reports to accommodate your company's unique needs.
Our highly competent and experienced team allows insurers, manufacturers, distributors, specialist logistics and transportation providers to focus on their business while we provide the claims management service they require in a nuanced industry. We help clients identify and analyze issues in the movement of goods from origin to destination and throughout all stages of the supply chain.
Our Specialized Marine Services
Loss Prevention Measures
Risk Control
Risk Assessment and Reduction Services
Identifying Liability Exposure
Recreational Pleasure Crafts
Full-Sized Ocean-Going Yachts
Project Cargo / Heavy Lifts
Hull and Machinery
Pharmaceutical Risk Control
Ports, Terminals and Cargo
Contact our expert
National Director, Marine Services
T: 905-882-6300
C: 905-320-3861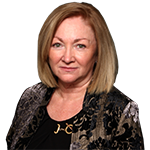 Director, Marine Accounts
T: 905-882-6300
C: 905-320-3862