Begin

Your Career

At

ClaimsPro

We never


claim to be...
We never claim to be like anybody else – and we hope you don't either. It's our one-of-a-kind people and passion for helping others that set us apart. We do things differently because we are different – and so is every single day at ClaimsPro!
Mission
To be the most recommended company in all the markets we serve.
Vision
To be the engine of client performance across the insurance value chain and beyond.
Values
Client Focus • Excellence • Entrepreneurial Spirit • Teamwork • Integrity • Inspiration • Engagement • Recognition
Discover endless ways to grow.
As part of the largest independent claims adjusting company, you'll be at the center of it all. Get your hands on a wide range of cases and clients. Up your game at our very own Claims School or through our mentorship program. And with locations and sister companies across the country, explore new directions without starting over.
We're big fans of flexibility.
That's why we invest in the cutting-edge technology you need to do your job anywhere, anytime. From work-from-home opportunities to alternate schedules, you'll be able to find the best fit for you – and you alone. That way, you can reach your fullest potential at work, in life and on the road.
Our roles aren't one size fits all.
We believe in the power to build your own future. That means you'll have the independence to shape a career that's right up your alley. The best part is, our entire company will have your back and help you reach your goals. It's the best of both worlds that leads to the best results.
Our culture is one of a kind.
You can feel the strong sense of camaraderie within each location, but it goes deeper than that. We're like a big family. No matter how far away, we pull together across the organization anytime a team member or client needs help. We're united by our connections – and it makes us stand out.
A little recognition goes a long way.
Our dedicated peer -to -peer program is designed to show appreciation and give kudos for a job well done. That's not all. The more you invest in your work, the more we invest in you. Around here, rocking the job really pays off.
A day
at ClaimsPro
As an Independent Claims Adjuster, no two days are ever the same. Claims come in from all over Canada, and our Adjusters are ready to handle whatever comes their way. Whether you're working on local Auto or Property claims or handling the issues unique to the TEC team (Transportation, Equipment and Cargo), or managing complex claims as a member of the Specialty Risk Division, you will find the variety that you're looking for at ClaimsPro.
Clients value our knowledgeable Independent Claims Adjusters to help guide them through their claim, with the skill, expertise and compassion of a pro. Our powerful claims management system, iAdjust, helps you manage even the most complex of claims, assisting our clients save indemnity dollars, while providing exemplary customer service. If you're a high performing, efficient independent Claims Adjuster you'll love our mobile app, as it allows you to move from claim to claim without having to return to the office to complete paperwork.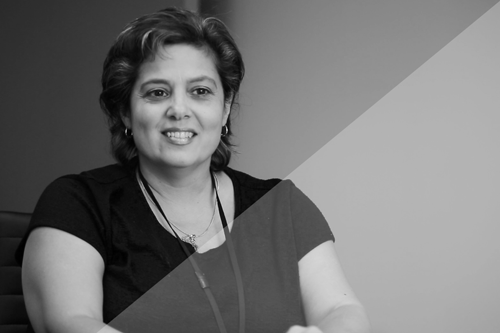 Katie Benjamin, B.A., B.Ed.
Instructional Designer, ClaimsPro
Years with company: 3

"I love my job"
Vincent Lessard-Phillips, PAA/CIP
Adjuster, ClaimsPro
Years with company: 1.5

"What I like most about my job is variety, the fact that I can be versatile... people are different, companies are different and this is the beauty of an adjuster's work at ClaimsPro"